You can get an acceptable result with Auto-detect feature in Chroma Key. But sometimes you need to make manual settings. So here is a common description of what things you can do to get a better result with Chroma Key Form: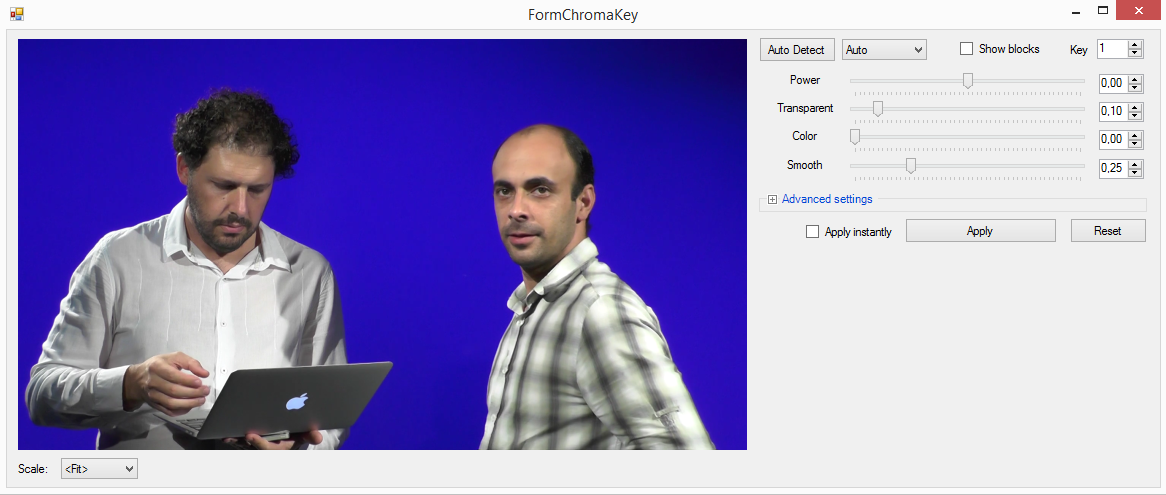 Add a new point to keying color sphere
You can click on the background part to add a new point to the keying area: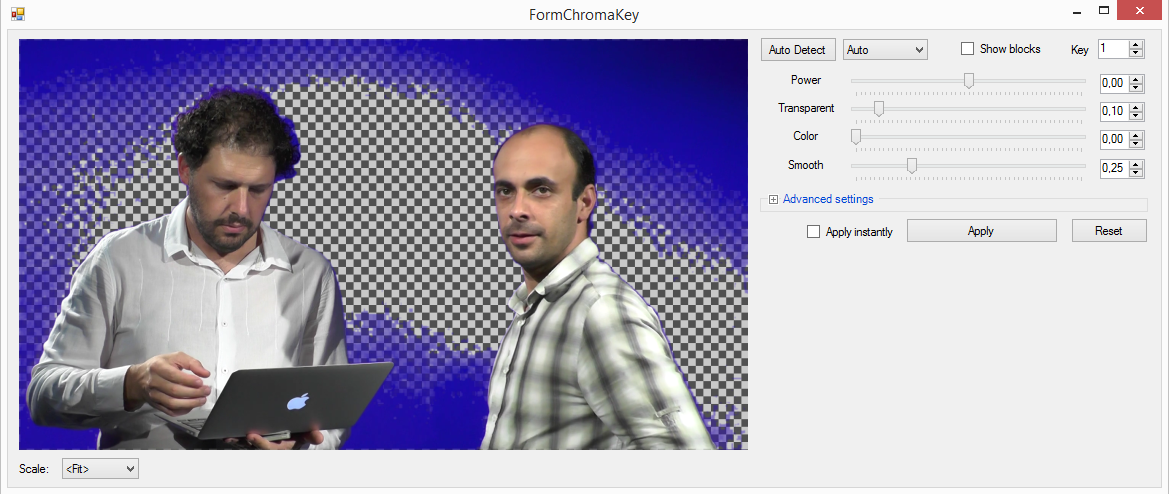 If the target video contains several colors that you want to exclude you should increase Key value. This value indicates how many independent points in the color sphere you can manage. Note please that points are independent but they have the same settings.
Repeat the action to remove the blue part almost completely.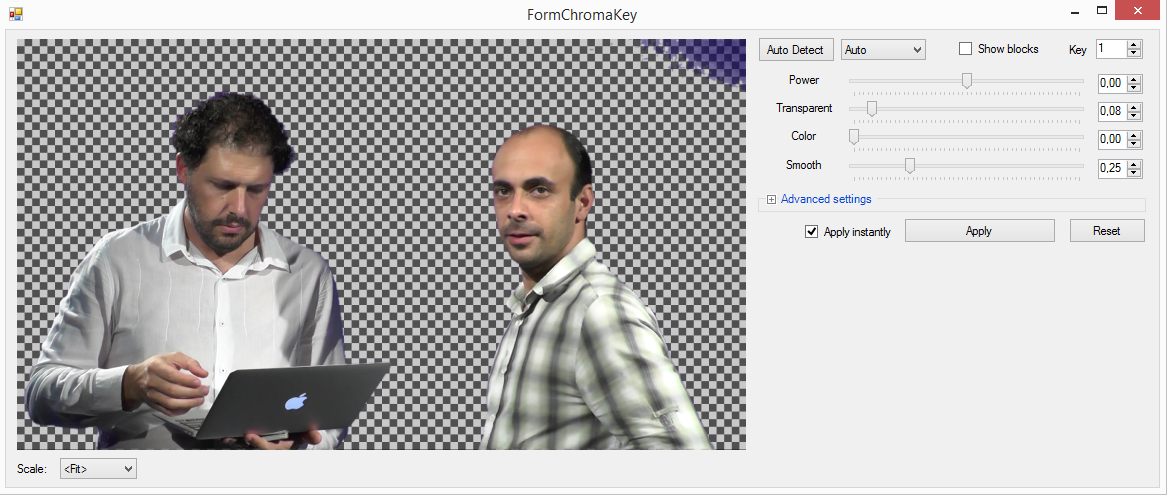 As you see there is a border around the target image. To make accurate and more sharp border you can modify Minimum and Maximum Transparency properties in Advanced settings: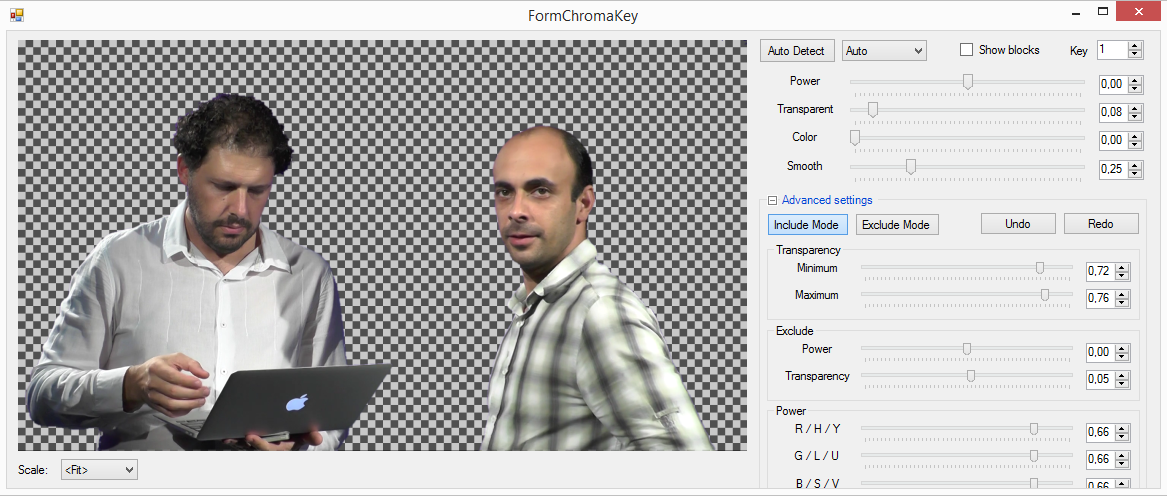 If the border is still not good enough (blue border around the hair):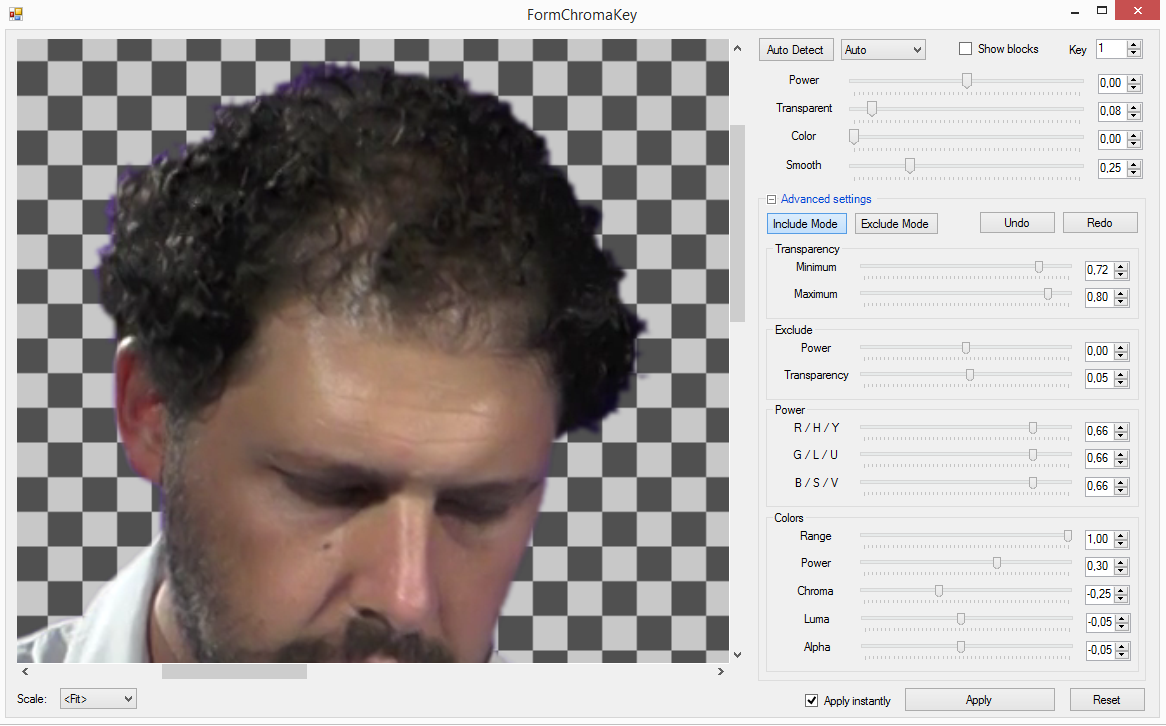 you can smooth it with Smooth setting. To increase the power of Chroma Key you need to increase Power value. Then you can modify it with advanced Colors settings. Set base Color to a non-zero value and make required settings for Colors: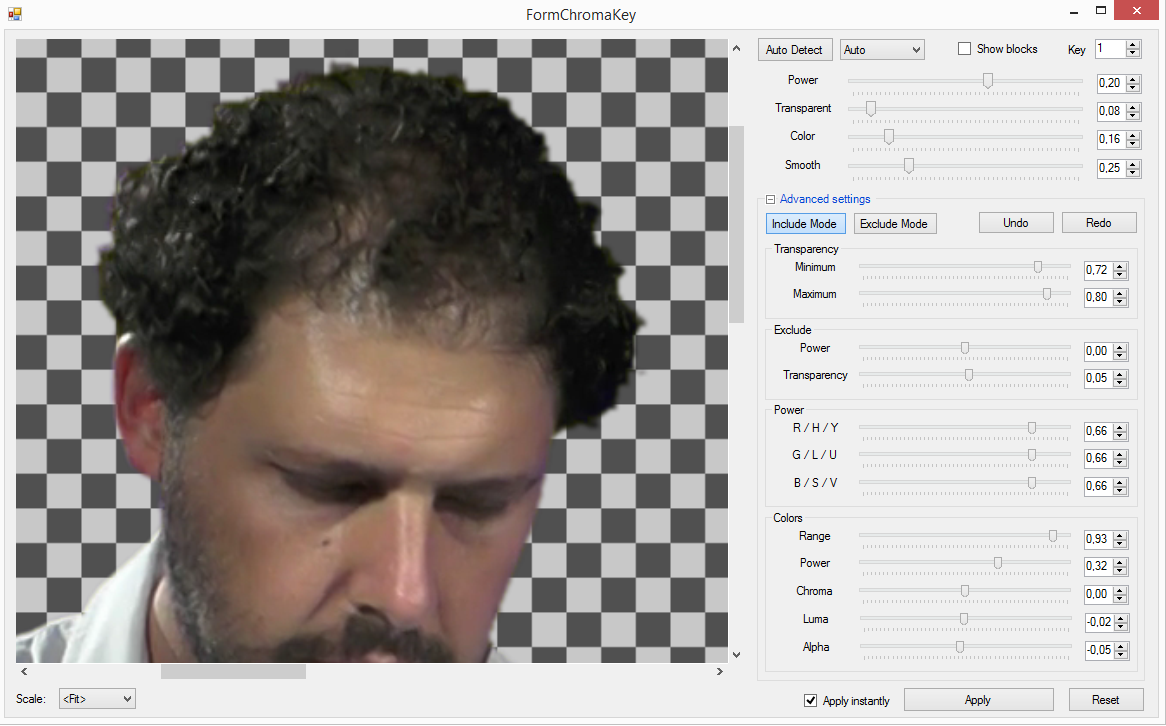 And here is an example of how it looks on color bars background: