With Skype 8.25 version on Windows and Mac, Microsoft added an NDI integration.[1] So it's possible to use the NDI source from Skype in Medialooks SDK.
What is NDI
NDI(Network Device Interface) is a free protocol for Video over IP, developed by NewTek. You can read more about this protocol on the official NewTek site[2] or Wikipedia[3].
How to setup Skype
Open your Skype client, open the settings, choose the "Calling" tab. In the tab enter the advance settings and select to "Allow NDI using".
Now when the Skype call happens, NDI source will be automatically created on the machine. And it's possible to receive it with NewTek NDI tools and Medialooks SDK.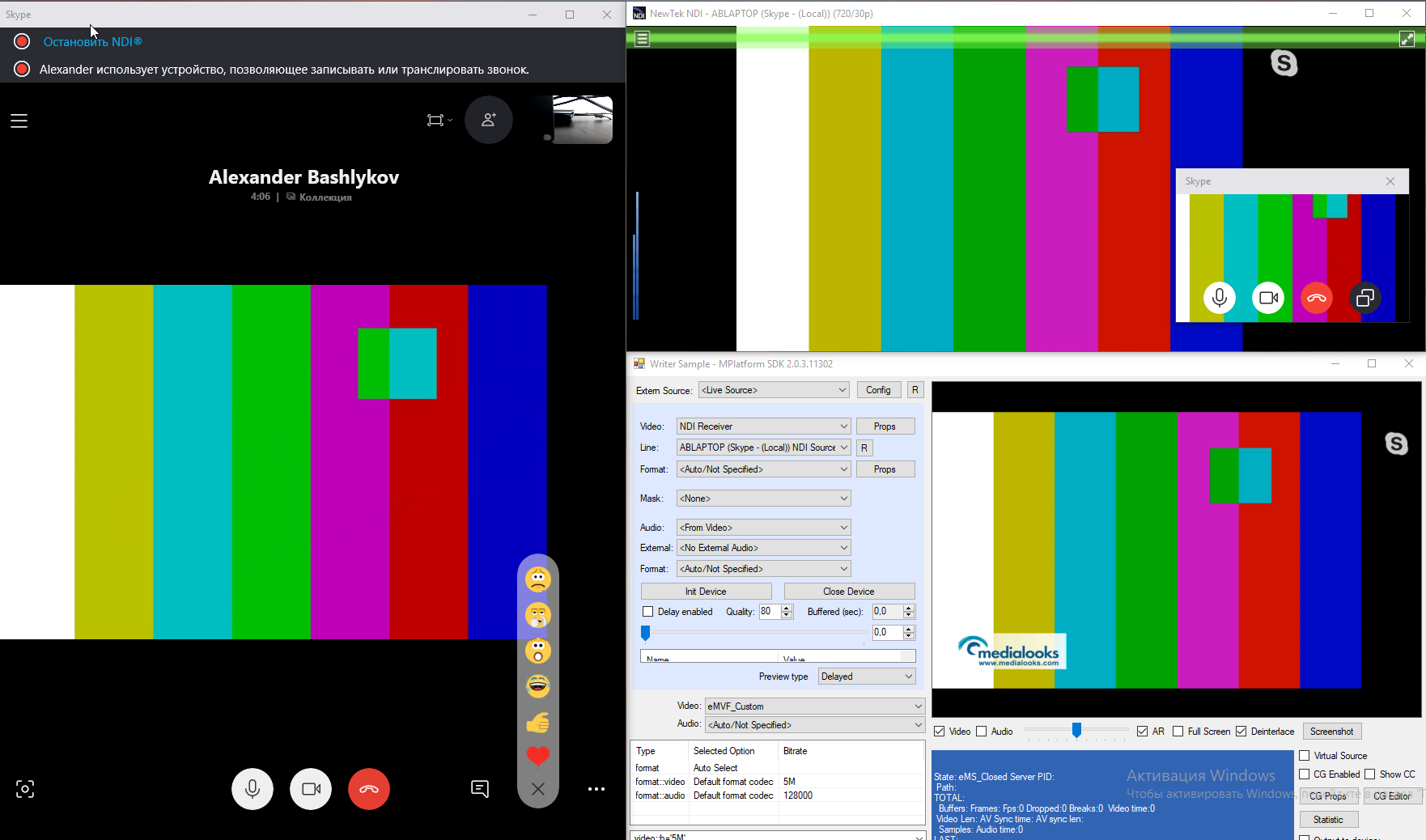 How to use the Skype video as the source in Medialooks SDK
In this context, the NDI it's just another type of the Live sources and should be managed in the same way like another Live source.
There is an article that illustrates how to receive and publish NDI.[4]
1. https://www.newtek.com/blog/tips/using-ndi-in-skype/
2. https://www.newtek.com/ndi/
3. https://en.wikipedia.org/wiki/Network_Device_Interface
4. https://support.medialooks.com/hc/en-us/articles/360000221891-Input-and-output-video-with-NDI