Starting from 1.7.15.10276 we have added the SRT beta implementation, it's still under development but you already able to test it in early implementation.
What is an SRT?
Secure Reliable Transport (SRT) is an Open-source software protocol and technology stack designed for live video streaming over the public internet.
SRT provides connection and control, reliable transmission similar to TCP, however, it does so at the application layer, using UDP protocol as an underlying transport layer. It supports packet recovery while maintaining low latency (default: 120 ms). SRT also supports encryption using AES.
Source
https://en.wikipedia.org/wiki/Secure_Reliable_Transport
Git
https://github.com/Haivision/srt
Medialooks SRT
You are able to use SRT with Medialooks SDKs in the same way as common known UDP/DVB protocols, the only differences in SRT protocol that receiver should be initialized before SRT encoder.
Also please note current beta implementation available only for x86 applications.
SRT streamer
Run Sample Writer x86 / Sample File Writer x86
Choose the SRT as the video protocol
Set desirable encoder (MPEG-2 in the current sample)
Set URL value by the following pattern
         srt://ip_address:port?mode=caller&buffer_size=1048576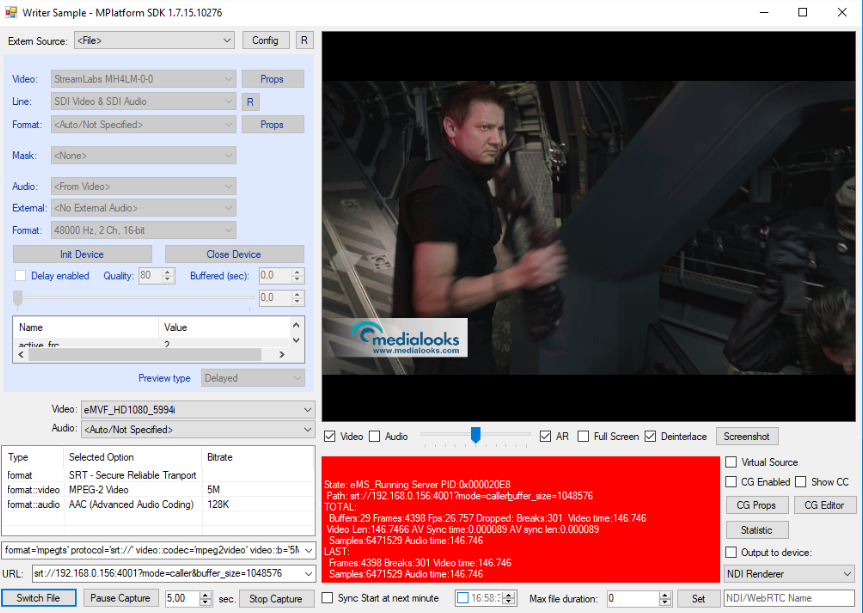 SRT receiver
Run the Network Playback Sample 
URL should be the following srt://ip_address:port?mode=listener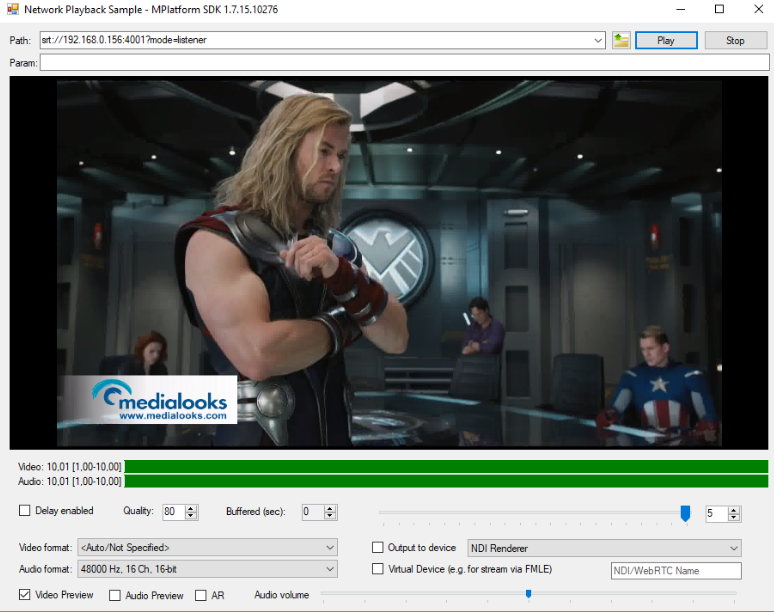 Don't forget current SRT implementation is really an early beta and still under development, but we happy to share with you our SRT first steps.